Pastor Mark Lareau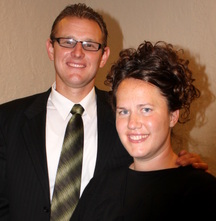 It started with a simple passion for winning souls, a young preacher traveled to Salt Lake City with his wife and two young children. All he had to help him was his vision and a calling from God to preach to the lost.

It's apparent in the smiles and handshakes of the saints...the love of God is shining through in this work God established in 1967 with Brother Carl Ballestero and then with Brother Dewey Duplissey and continued from 1976 until August of 2011 with Brother William T. Fitzgerel. Now following in their footsteps, Brother Mark Lareau has answered God's call in his life and taken up the mantel to serve as shepherd of our congregation.

Remaining steadfast and true to the word of God, uncompromising in the principal doctrine, Brother Lareau is a Pastor after God's own heart and we are happy to have him and his family.
---
Pastor Emeritus William Fitzgerel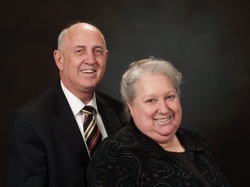 I want to personally invite you to attend any and all of our services. Our doctrine and Church are patterned after the Apostle's doctrine, in the first century church, which is still alive and well today. God's word, when believed and obeyed, gives the same results today that it did in the beginning.

When God's Spirit comes into your life the way it did in the first century church, it will fill you with joy unspeakable and a peace that you can't find any where else. Come out and visit us, and find out for yourself that you can experience the same power that fell on the Day of Pentecost, over 2000 years ago.
---